Dr. Brenda Yanofsky, EdD, LAc
dōTERRA provides the most tested, and most trusted essential oils on the market through careful sourcing and production. After 30 years of working with essential oils, Doctor Brenda has chosen dōTERRA oils for their purity, potency and efficacy. She offers essential oils consults, dōTERRA AromaTouch® Technique healing sessions and AromaTouch® Technique Certification classes.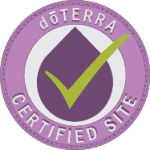 Below are some of Dr. Brenda's favorite the educational resources that dōTERRA provides. Learn more about the wonderful world of essential oils and their powerful healing benefits below.
DOCTOR BRENDA'S DOTERRA WEBSITE:
www.doterra.com/US/en/site/doctorbrenda

Beginners Guide to Essential Oils
doTERRA Online
I've Got Oils, Now What?
Live/Share/Build

LIVE Guide; Assess personal wellness and find the right doTERRA natural solutions.
SHARE Guide; 

Learn how to share doTERRA through classes and one-on-one consults.

BUILD Guide; Discover the benefits of a financial pipeline and see what building a doTERRA business can do for you.

Why doTERRA – Quality, Purity & Sustainability
doTERRA's Humanitarian Projects & Global Impact

The AromaTouch® Technique
Business Tools & 3rd Party Resources
To learn and schedule an appointment, please call 941-955-1220 or Email: doctorbrenda@me.com
Discover Natural Essential Oils Solutions from doTERRA
Click here
to order doTERRA products from Doctor Brenda's doTERRA store
Get Dr. Brenda's Newsletter