Dr. Brenda Yanofsky, EdD, LAc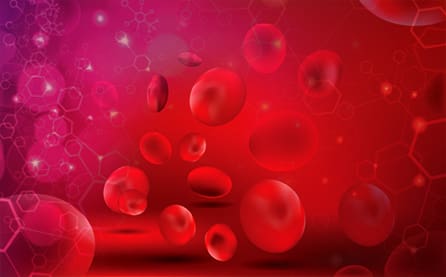 Overwhelming scientific evidence confirms that vitamin deficiencies are associated with disease processes and the overall condition of one's health. Vitamin, mineral, and anti-oxidant deficiencies have been shown to suppress immune function and contribute to chronic degenerative processes such as arthritis, cancer, Alzheimer's, cardiovascular disease and diabetes. This body of research has been reaffirmed by the Journal of the American Medical Association (June 19, 2002 – Volume 287, Number 23). Functional Intracellular Analysis (FIA) offers a unique means to scientifically assess the intracellular requirements of micronutrients that play an important role in the health and welfare of patients. The FIA tests measure the biochemical function of vitamins, minerals, amino acids and antioxidants, providing a powerful clinical assessment tool. With this testing, nutrient repletion recommendations for vitamins and minerals can be provided. A balanced health care program can focus on disease prevention and wellness.
Cardiovascular disease is the leading cause of death LPP, Lipo Protein Particle Profile Testing, is an advanced test that accurately assesses your risk for heart disease by measuring the size, density, and number of your LDL and HDL lipo-protein particles. Standard cholesterol testing only gives you part of the picture, leaving many people with normal cholesterol numbers unaware that they are still at risk for a heart attack. The size, density and number of particles determine your risk.
Who needs the LPP test?
All patients, and especially those who:
Have a family history of heart attack or diabetes
Have been diagnosed with heart disease or diabetes
Are already taking cholesterol-lowering medications
Have been diagnosed with Metabolic Syndrome
Are overweight
Have low HDL – the good cholesterol
Have high LDL – the bad cholesterol
Have high triglycerides

Dr. Brenda offers Blood Test Evaluations for:
VITAMINS
A
B1
B2
B3
B6
B12
Biotin
Folate
Pantothenate
D
MINERALS
Calcium
Copper
Magnesium
Zinc
ANTIOXIDANTS
SPECTROX for total antioxidant function
INDIVIDUAL ANTIOXIDANTS
Alpha Lipoic Acid
Coenzyme Q10
Cysteine
Selenium
Vitamin E
AMINO ACIDS
Asparagine
Glutamine
Serin
CARBOHYDRATE METABOLISM
Chromium
Fructose Sensitivity
Glucose-Insulin Metabolism
FATTY ACIDS
Oleic Acid
METABOLITES
Choline
Inositol
Carnitine
To learn more and schedule an appointment, please call 941-955-1220 or Email: doctorbrenda@me.com